Global Gathering Place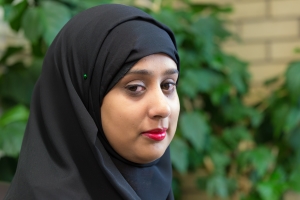 The Global Gathering Place (GGP) is a non-profit drop-in centre that provides services for immigrants and refugees in Saskatoon. Global Gathering Place helps newcomers adapt to life in Canada by offering support and skill development, acceptance, and a welcoming environment. The organization works in partnership with community and immigrant-serving agencies, Citizenship and Immigration Canada (CIC), and a wide network of private and government funders.
The Saskatoon Police Service works in partnership with the Global Gathering Place and helps immigrants feel secure by educating them about Canadian laws. With the assistance of volunteer translators from the Open Door Society, the Saskatoon Police Service produced the video An Overview of Canadian Law Enforcement in 16 different languages.
Global Gathering Place
100 5th Avenue North
Saskatoon, SK S7K 2N7
Phone: 306-665-0268
Fax: 306-665-0440
www.globalgatheringplace.com
For General Information: info@globalgatheringplace.com
For Volunteer Information: volunteer@globalgatheringplace.com
For ESL Information: esl@globalgatheringplace.com