Saskatoon Police have issued a Canada-wide warrant for the arrest of one man believed to be involved in the armed robbery of a jewellery store on February 1, 2014.
Shortly before 11:00 a.m., February 1, 2014, four males entered a business in the 100 block of 3rd Avenue South, brandishing crowbars and causing extensive damage to the interior of the business. They also stole a large quantity of Rolex watches and other jewellery before fleeing.
Approximately 90 minutes later, a vehicle fire was reported in the area of Bottomley Avenue and Osler Street. Investigators have been able to establish that the two incidents are connected.
Further investigation led Police to execute a search warrant at an east side apartment, where some of the clothing that was worn during the robbery was discovered.
No one was injured during this incident.
Through video surveillance, Muhidiin Ahmed Farah, 28, was identified as a suspect and Police have issued a Canada-wide warrant for his arrest. Mr. Ahmed-Farah is originally from Montreal, QC, and is charged with armed robbery, wearing a disguise in the commission of an offense, conspiracy to commit arson and breach of undertaking (from Montreal).
He is described as being of African American descent, 6'0 in height and weighing 174 lbs. He has brown hair and brown eyes. A photo is attached for media distribution.
Police are also releasing two surveillance videos. The first shows the incident inside the jewellery store, while the second is footage from the east side apartment showing the male suspects entering the building. These can be viewed at: http://youtu.be/ekBWgGVPCjE . Additional surveillance photos of the suspects can be found at http://bit.ly/1lHi27o
Anyone with information on these incidents or the whereabouts of Muhidiin Ahmed Farah, are asked to contact Saskatoon Police at 306-975-8300 or Crime Stoppers at 1-800-222-8477.
Members of the Saskatoon Police General Investigations unit continue to investigate.
(Occurrence Number: 14-9801)
ATTACHMENT: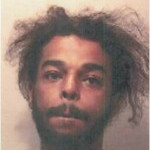 (Click to view full size)