The Saskatoon Police Service wishes to outline the following clarification in regard to recent statements following the investigation into a medicinal marihuana dispensary. This release is an attempt to clarify public statements and no further comment will be provided as the case is before the Court.
The laws governing marihuana are found under the Controlled Drugs and Substances Act, and the sale of marihuana for medicinal purposes is governed through Health Canada's Marihuana for Medical Purposes Regulations.
At this time, it is a criminal offence to have in your possession or to sell (traffic) marihuana or it's derivatives. It is also illegal to sell or produce marihuana through a dispensary unless approved by Health Canada under the Marihuana for Medical Purposes Regulations.
The Prime Minister designate has said the sale of marihuana will be legalized for personal and medicinal use. There will still be regulations detailing who can legally grow and sell marihuana. The Prime Minister designate has stated he will form a Federal/Provincial/Territorial task force to consult with stakeholders for a regulatory framework. It has also been stated that stiffer penalties for those who traffic marihuana and drugs outside of the regulatory framework will be enacted.
There are dispensaries in other cities that sell medicinal marihuana. Some are licensed through Health Canada to do so legally. Most cities outside of British Columbia do not allow unlicensed dispensaries.
There is a misconception that the Saskatoon Police Service has the highest charge rate for Possession of marihuana. This is not accurate. The table attached shows statistics collected by the Canadian Centre for Justice Statistics. The chart depicts the rate of charges per 100,000 population.
Decisions made prior to laying charges:
The Compassion Club was operating without a license from Health Canada under the Marihuana for Medical Purposes Regulations.
It is an offence under the Controlled Drugs and Substances Act to possess or sell (traffic) marihuana.
The Compassion Club received a letter from Health Canada warning them to stop operation or face legal consequences.
The Saskatoon Drug Enforcement Street Team (SIDEST) worked closely with Federal Prosecutions to ensure the charges were appropriate and would be proceeded with. Federal Prosecutions is responsible for prosecuting all drug charges.
SIDEST also considered that if action was not taken, more "clubs" would open and would illegally sell marihuana.
People who have prescriptions for medicinal marihuana can receive their marihuana through several legally licensed producers and dispensers. They are not left without a supplier.

Charges:
The four persons charged are alleged to have in their possession several drugs that are illegal in relation to the Controlled Drugs and Substances Act. It is also alleged they were selling illegal drugs, thus charged with trafficking and possession of the proceeds of crime.
The Compassion Club is not licensed to produce or distribute medicinal marihuana through Health Canada.
The Compassion Club has allegedly sold illegally obtained drugs and has allegedly produced resin oils at a home lab that had the potential for volatile explosions. The product they sell has no regulated THC levels or standards, or procedures for production.
This investigation was treated as all drug investigations are. Investigative work is conducted, a search warrant is received and the search is conducted.
ATTACHMENT: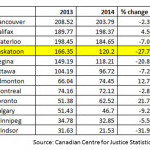 (Click to view full size)