The Saskatchewan Internet Child Exploitation Unit has arrested and charged a Saskatoon man for child pornography and child sexual offences. Rhett Jeffrey LUNDGREN, age 39, of Saskatoon, has been charged with two counts of arranging to commit a sexual offence against a child and one count of attempting to access child pornography.
On December 8, 2016, the Saskatchewan ICE Unit arrested Rhett LUNDGREN and executed a search warrant at his residence in Saskatoon. These charges are a result of an investigation which began November 29 into the online sexual exploitation of children through Internet based social media applications.
Rhett LUNDGREN appeared in Saskatchewan Provincial Court in Saskatoon on Friday December 9, 2016 at 9:30 a.m. (Court Info # 45444454).
The Saskatchewan ICE Unit is comprised of investigators from the RCMP, Regina Police Service, Saskatoon Police Service, and Prince Albert Police Service. Their mandate is to investigate crimes involving the abuse and/or exploitation of children on the Internet.
Media inquiries should be directed to the Provincial Coordinator, S/Sgt. Scott Lambie (306) 565-3619.
(Occurrence Number: 16-118621)
ATTACHMENT: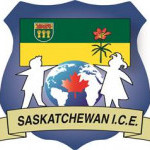 (Click to view full size)