Saskatoon Police are requesting public assistance in locating a 36-year-old missing man.
Ernest Eyahpaise, 36 years of age, was last seen at approximately 3:00 a.m. on December 26, 2016, in the area of Circle Drive and College Drive. He is described as Indigenous, 6'2", 195 lbs, short dark hair, wearing a orange ducks (hockey jersey) and ball cap. Police and family are concerned for his safety and well being.
Anyone with information regarding his whereabouts is asked to contact the Saskatoon Police Service at 306-975-8300 or Crime Stoppers at 1-800-222-8477.
(Occurrence Number: 16-129671)
ATTACHMENT: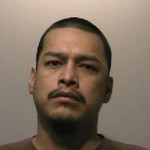 (Click to view full size)