The Saskatoon Police Service is requesting public assistance in locating Brady Delorme, 34 years old of Saskatoon. Delorme was last seen in the area of the Superstore on Confederation Drive on the afternoon of Tuesday, Feb. 7th.
Delorme as having short dark brown hair and brown eyes, 5'10" tall and has a scar on his lip. He has tattoos on his right forearm. He was last seen wearing his Denny's uniform with black pants and shirt, and black crocs (shoes).
Delorme may be operating a red Ford Taurus station wagon.
Anyone having any information on the whereabouts of Brady Delorme of the vehicle associated to him is asked to contact the Saskatoon Police Service at 307-975-8300 or call Saskatoon Crime Stoppers at 1-800-222-8477.
Photo attached.
(Occurrence Number: 17-13472)
ATTACHMENT: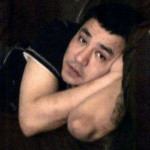 (Click to view full size)