Saskatoon Police are requesting public assistance in locating a 29-year-old woman.
Samantha Ananas, 29, was reported missing on April 1, 2017. She was last seen on March 11, 2017 at a supported living facility in the 300 block of 2nd Avenue South. Police and family are concerned as she may be in a vulnerable state.
Samantha is described as Indigenous, 5'5" in height, 125-130 lbs with a slim build and brown eyes. She has shamrock tattoos on her back shoulder and a scar on her forehead near her hair line. Both of her ears are also pierced. She may walk with a limp due to right knee problems.
Samantha was last seen wearing a purple hoodie and a colourful scarf.
Anyone with information on the whereabouts of Samantha Ananas is asked to contact Saskatoon Police at 306-975-8300 or Crime Stoppers at 1-800-222-8477.
(Occurrence Number: 17-28703)
ATTACHMENT: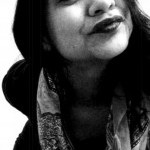 (Click to view full size)