The Saskatoon Police Service is requesting assistance in locating at 15 year old female.
Jamie Quewezance was last seen on April 9, 2018 in the 400 block of Witney Ave South.
She is described as being 5'8" in height, with long brown hair and brown eyes. She may have in blue contact lenses.
A photo is included for distribution.
For more information on safety, support and prevention, visit missingkids.ca.
(Occurrence Number: 18-34429)
ATTACHMENT: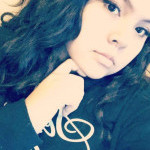 (Click to view full size)