Saskatoon Police are searching for a woman wanted in connection with at least eight recent robberies in which women were robbed of their purse. Many of the robberies took place in the area of St. Paul's Hospital on 20th Street West.
Brittany Ben, DOB 1990/10/16, is wanted on numerous criminal charges including robbery, attempted robbery, and defrauding the robbery victims.
Brittany Ben is described as 5'5" in height, 140 lbs, with brown eyes and long, straight brown hair. A photo is attached for distribution.
Anyone with information on the whereabouts of Brittany Ben is asked to contact the SPS at 306-975-8300 or Crime Stoppers at 1-800-222-8477.



Saskatoon Police are warning the public to be vigilant while walking in the area near St. Paul's Hospital in the 1700 block of 20th Street West.

Since May 13, 2018, the Saskatoon Police Service has received three reports of people being robbed of their bag/purse. All of the cases are very similar; the victims were walking near the hospital when a woman surprised them, stole their bag/purse, and fled on foot. The suspect is the same in each case; She is described as a female in her 20's with long, dark hair, often worn in a ponytail or a bun. She has a medium build and is seen wearing dark clothing and work boots.

Saskatoon Police have increased patrols around the hospital, but are urging members of the public to use extra caution while in the area; don't walk alone, walk in well-lit areas and be aware of your surroundings.

Anyone with information is asked to contact Saskatoon Police at 306-975-8300 or Crime Stoppers at 1-800-222-8477.
(Occurrence Number: 17-47405)
ATTACHMENT: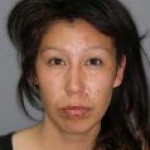 (Click to view full size)