Saskatoon Police are attempting to locate an offender who went missing from a work crew with the Saskatoon Correctional Centre Urban Camp Program this morning.
29 year old Richard Bear was last seen at approximately 9:30 a.m. January 24, 2018. He was working with a group in the 1300 block of Avenue P North. Bear is 5'10" in height and weighs 210lbs with short, dark hair. He was last seen wearing a yellow jumpsuit with an orange jacket. Bear is not considered to be a risk to the public.
Anyone with information on the location of Richard Bear is asked to contact the Saskatoon Police Service at 306-975-8300 or Crime Stoppers at 1-800-222-8477.
(Occurrence Number: 18-8292)
ATTACHMENT: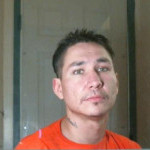 (Click to view full size)