Saskatoon Police Service are requesting the public's assistance in locating 58 year old Dennis Whitehead.
He was reported missing today from his care home on Morton Place in Saskatoon but was last seen at that location on 2nd August 2018 at 2 pm when he left to go on a walk.
He is described as an indigenous man, 5'6", 180lbs, black short hair, brown eyes and wears glasses. At the time he left for the walk he was wearing a brown shirt and cream coloured trousers.
Dennis suffers from dementia and diabetes. He often visits Dakota Dunes Casino and its possible he is with family in the city but Saskatoon Police would like to locate him as soon as possible and to do so require the public's assistance.
Anyone with information on his whereabouts is asked to contact Saskatoon Police Service at 306-975-8300 or Crime Stoppers at 1-800-222-8477
(Occurrence Number: 18-81609)
ATTACHMENT: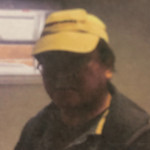 (Click to view full size)