The Saskatoon Police Service is requesting the media and the publics' assistance in locating, 90 year old Mr. Earl Ballard. Mr. Ballard left his residence early Sunday morning in the 100 block of Rever Road.
Mr. Ballard is 5'10", 178 lbs., slim build, blue eyes and is balding. He may be wearing a burgundy raincoat. Mr. Ballard suffers from dementia and may seem confused.
A photo is attached for distribution. Please feel free to share via social media.
Anyone seeing Mr. Ballard is asked to call the Saskatoon Police Service at 306-975-8300.
(Occurrence Number: 18-82174)
ATTACHMENT: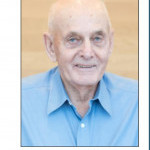 (Click to view full size)