The Saskatoon Police Service is once again appealing to the public for assistance in locating a missing 53-year-old man.
Family members of Ricky Riopel reported him missing to Police in August, 2010. Mr. Riopel had not been seen or heard from by family members in Saskatoon since December, 2008. At the time of the original media release, it was confirmed that Mr. Riopel had been in Moose Jaw at a health care facility in October, 2009. Investigators now believe the last confirmed sighting of Mr. Riopel was in Saskatoon, at a downtown shopping mall in September, 2010. Police have not ruled out foul play as a possibility in his disappearance.
Ricky Riopel is described as 5'6" in height, 160 lbs, with brown hair and brown eyes.
Anyone with information on the whereabouts of Ricky Riopel is asked to contact the Saskatoon Police Service at 306-975-8300 or Crime Stoppers at 1-800-222-8477.
A photo of Mr. Riopel is attached for distribution.
(Occurrence Number: 10-81812)
ATTACHMENT: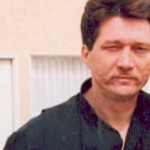 (Click to view full size)