December 3, 2019 12:08 PM




A photo of Jordan Walker is attached for distribution.



December 3, 2019 10:31 AM




It has been four years since 21 year old, Jordan Charles Walker was last seen. Investigators in the Missing Person Unit say the case remains open and any new information or tips would be welcomed.

Missing person cases are not closed until the subject is located. There is no new information to provide to the public on this specific case.

If you have any information on the whereabouts of Jordan Charles Walker, please contact the Saskatoon Police Service at 306-975-8300 or call Crime Stoppers at 1-800-222-8477.
Saskatoon Police are requesting public assistance in locating a 21-year-old man who may have entered the river yesterday.
Due to belongings recovered at the scene, Police believe that 21-year-old Jordan Charles Walker could be the man that may have entered the river yesterday afternoon.
At approximately 12:30 p.m., December 2, 2015, the SPS Communications Unit received a phone call from a man in distress on the Broadway Bridge. Officers were unable to locate the man when they arrived on scene, however a backpack was recovered nearby. With the assistance of the Saskatoon Fire Department, a search was undertaken yesterday afternoon and resumed earlier this morning. Search crews have not been able to locate anyone.
Police are asking motorists or pedestrians who may have seen Jordan Walker, or who were on or near the Broadway Bridge at 12:30 p.m., and believe they may have information, to contact the SPS at 306-975-8300.
A photo is attached for distribution.
(Occurrence Number: 15-117066)
ATTACHMENT: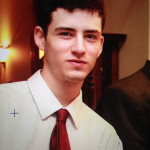 (Click to view full size)