Saskatoon Police are requesting public assistance in locating a 15 year-old girl.
Summer Hanson, was last seen March 23, 2017, in the 100 block of Wilson Crescent.
Summer is described as being 5'5" in height, with long brown, curly hair, and has brown eyes. She was last seen wearing a grey toque, black pants, black hoodie and white shoes.
A photo has been attached for media distribution.
Anyone with information on the whereabouts of Summer Hanson is asked to contact Saskatoon Police at 306-975-8300 or Crime Stoppers at 1-800-222-8477.
For more information on safety, support and prevention, visit missingkids.ca.
(Occurrence Number: 17-27417)
ATTACHMENT: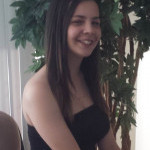 (Click to view full size)