June 6, 2017 4:12 PM




Ryan Giesbrecht is 29-years-old, not 38 as previously stated.
Saskatoon Police are requesting public assistance in locating a 38-year-old man.
Ryan Giesbrecht, 38, was last seen at approximately 8:00 p.m., June 5, 2017, leaving his place of residence in the 100 block of McCormack Road. Police and family are concerned as he may be in a vulnerable state.
Mr. Giesbrecht is described as being 5'9" in height, 220 lbs, bald with a full beard and a fair complexion. A clothing description is not available. He is believed to be operating a 2017 white GMC pickup truck with Saskatchewan license plate 202JTM. The truck is described to have numerous fishing decals on it.
A photo of Mr. Giesbrecht and the truck he is believed to be operating are attached.
Anyone with information on the whereabouts of Ryan Giesbrecht is asked to contact Saskatoon Police at 306-975-8300 or Crime Stoppers at 1-800-222-8477.
(Occurrence Number: 17-56496)
ATTACHMENT: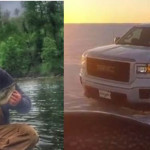 (Click to view full size)