The Saskatoon Police Service Vice Unit is attempting to locate a 24 year old Saskatoon man in connection with a child luring investigation.
A warrant has been issued for 24 year old Alexander Tokaryk. His photo is attached for distribution. He is described as 6' in height, 275 lbs, with brown hair and brown eyes.
The investigation began after the SPS was alerted to possible luring activity involving female teenagers on a social media app, and a subsequent criminal complaint made by a 17 year old girl. During the investigation another victim was identified. It was reported that, beginning in April of 2018 the suspect initiated conversations with the victims through the app and arranged for sexual favours in exchange for drugs and money.
Tokaryk, DOB 1994/03/11, is charged with:
Luring a Child. (X2)
Trafficking in: Heroin, Methamphetamine and Cannabis under the Controlled Drugs and Substances Act.
Unlawful Distribution of Cannabis under the Cannabis Act.
The Saskatoon Police Service believes the criminal activity may not be isolated incidents. Anyone with similar experiences is asked to contact the SPS.
For more information on reporting visit https://saskatoonpolice.ca/scca/.
Anyone with information on the whereabouts of Alexander Tokaryk is asked to contact the SPS at 975-8300.
(Occurrence Number: 18-118890)
ATTACHMENT: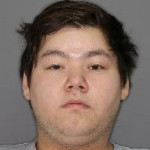 (Click to view full size)