Saskatoon Police are requesting the public's assistance in locating a missing 31 year old male; Dustin Medvid.
Dustin is missing from Yorkton, Saskatchewan. He was reported missing to the RCMP in early November. It is believed that Dustin may be in Saskatoon. His family is concerned for Dustin as he may be in a vulnerable state. Dustin is described as being 5'10" tall and 200lbs with black hair and beard. He also has a mole on the bridge of his nose.
Anyone with information on the whereabouts of Dustin Medvid is asked to contact the Saskatoon Police Service at 306-975-8300 or Crime Stoppers at 1-800-222-8477.
(Occurrence Number: 18-119194)
ATTACHMENT: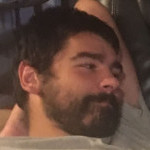 (Click to view full size)