Detectives from the Saskatoon Police Service Targeted Enforcement Section have identified a man responsible for a stabbing that took place on the morning of Friday, January 11th, 2019. An arrest warrant has been issued for 20 year old Abirawan Aninda Khan of Saskatoon. Khan is described as 5'9", slim build with long brown hair and beard. His right arm/shoulder is heavily tattooed.
Khan is wanted for aggravated assault in connection to the incident. Anyone with information on the whereabouts of Abirawan Khan is asked to contact the Saskatoon Police Service at 306-975-8300 or Saskatoon Crime Stoppers at 1-800-222-8477. ( Photo attached)



January 11, 2019 1:47 PM




Saskatoon Police are investigating after a 22 year old male was stabbed in the 300 block of 6th Avenue North.

On January 11, 2019, at approximately 5:50 a.m., police responded to a report of stabbing at an apartment building in the 300 block of 6th Avenue North.

Upon arrival police located a 22 year old male victim. He stated that he was involved in physical altercation inside an apartment at that location and that a male suspect had stabbed him. The male suspect fled prior to police arrival.

The injury sustained by the victim is not believed to be life threatening. He was transported to hospital where he is in stable condition.

Although the victim and suspect were unknown to each other, investigators don't believe this was a random incident.

Little information is known about the suspect. He is believed to be in his early 20's.

The Targeted Enforcement Section is investigating.

Anyone with information regarding this investigation is asked to contact Police at 306-975-8300 or call Crime Stoppers at 1-800-222-8477.
(Occurrence Number: 19-3988)
ATTACHMENT: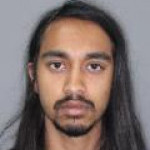 (Click to view full size)