July 8, 2019 3:03 PM




Andrew Fisher was arrested by Patrol officers on Saturday, July 6.

On Sunday, July 7, a 54-year-old woman also involved, attended the Service Centre to turn herself in. Charges are pending.

The second female involved remains unidentified.

(Court Info # 991079132)
Detectives from the Targeted Enforcement Section of the Saskatoon Police Service have identified a suspect in a firearm related assault that occurred early Monday morning, January 21, 2019 in a parking lot in the 3300 block of Fairlight Drive. An arrest warrant has been issued for Andrew Steven Fisher, age 29 of Saskatoon. Fisher is wanted for assault with a weapon, possession of a dangerous weapon and several other criminal code offences. The investigation is continuing while police work to identify the other two suspects. Fisher is described as being 5'11", 145 lbs, medium build with shortly cropped dark hair (brushcut). Fisher has tattoos on his upper arms, hands and neck.
Anyone with any information on the whereabouts of Andrew Fisher is asked to contact the Saskatoon Police Service at 306-975-8300 or Saskatoon Crime Stoppers at 1-800-22-8477. ( photo attached).



January 21, 2019 1:44 PM




Members of the Saskatoon Police Targeted Enforcement Section are looking for three suspects in connection with an assault in which the victim was also threatened with a rifle.

At approximately 12:20 a.m., January 21, 2019 Police were called to the parking lot of a bar where a 28 year old man reported being assaulted by another man and two women. The victim was kicked and beaten with brass knuckles. The male suspect then retrieved a rifle from his vehicle and threatened the victim before driving away with the two women. The victim suffered non life-threatening injuries.

The male suspect is described as being 20-30 years of age, Indigenous, 5'6" or 5'7" in height, slim, with a brush cut. The first woman is described as 40-50 years of age, short and heavy set. The second is described as approximately 30 years of age with her hair in a bun and wearing a sweater and jeans.

Anyone with information is asked to contact the Saskatoon Police Service at 306-975-8300 or Crime Stoppers at 1-800-222-8477.
(Occurrence Number: 19-7108)
ATTACHMENT: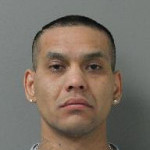 (Click to view full size)