February 7, 2019 1:46 PM




Saskatoon Police Officers have located Taleahia Henry and found her to be safe.

We wish to thank the public and media for their attention.
Saskatoon Police are requesting public assistance in locating a missing 11 year old girl.
Taleahia Henry was last seen at noon in the 700 block of Idylwyld Drive North. She is not dressed for the weather.
Taleahia is described as 5' in height, 110 lbs, with brown eyes, black hair with a purple/brown colour. She is wearing a black jacket with a white liner. The hood has a purple nail polish stain on it. She is also wearing black and gold leggings with white UGG boots.
Anyone who has information about the whereabouts of Taleahia is asked to contact the Saskatoon Police Service at 306-975-8300.
ATTACHMENT: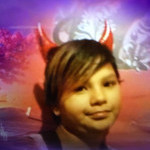 (Click to view full size)