Alternative Response Officer Special Constable
Consider a career as an Alternative Response Officer (ARO) with the Saskatoon Police Service. These Special Constables play an important role in the provision of public safety services in our city by providing investigative and enforcement support to Police officers. Following a period of on-the-job training, ARO's will engage in such duties as:

Direct Service Delivery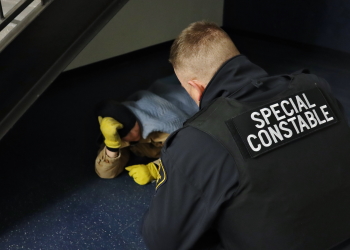 walking the Beat, facilitating outreach and referral for vulnerable persons and enforcing infractions under provincial and municipal legislation
meeting with human service agency and civic workers
meeting with community members and business owners
participating in parades, ceremonies and public events
Enforcement Support
assisting units with traffic-related events and escorts
transporting arrested persons
providing assistance in Detention and at the Headquarters Service Centre
Investigative Support
taking complaints from citizens and writing police reports
retrieving physical and imagery evidence from citizens/locations
guarding crime scenes, vehicles and people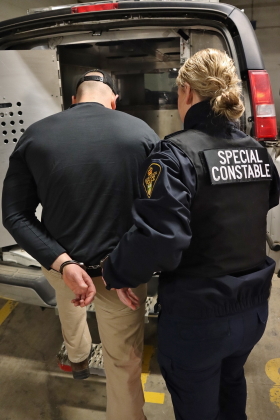 Over the course of your career, you will work 10 and 12 hour shifts, during the day and the night.
As the ideal candidate, you must possess the following qualifications:
minimum 18 years of age
Bachelor of Social Work, Human Justice, or Arts with a focus in human studies; or a Grade 12 or GED
Ability to pass the Peace Officers Physical Abilities Test (POPAT) with a minimum time of 4:45
Canadian citizen, landed immigrant or permanent resident at time of application
Valid unrestricted Class 5 driver's licence
Visual acuity correctable to 20/20 in each eye
No criminal convictions for which a Pardon has not been granted, and no criminal charges pending before the courts
No recent illicit drug use, detected or non-detected by the police
No medical restrictions which would prohibit the ability to safely complete training and perform all duties required of an ARO
Satisfactory employment record
The Saskatoon Police Service is an employment equity employer. We offer a comprehensive benefits plan including group medical and dental, life insurance, pension plan, employee assistance program, career training, on-site fitness facilities and a starting salary of $56,982.96 which increases to $91,387.68 after five years.
If you are interested in becoming an Alternative Response Officer with the Saskatoon Police Service, please complete and submit the Alternative Response Officer Special Constable Information, Application, and Personal Disclosure Forms to:
Saskatoon Police Service Human Resources
PO Box 1728
Saskatoon SK S7K 3R6
306-975-8282

SPS is not currently recruiting for this position. Please check back at a later date.