Outside of Canada Applicants
Thank you for your interest in the Saskatoon Police Service. Application forms are restricted to Canadian citizens or Permanent Residents. Currently serving police officers that are British Subjects are not exempt from the Canadian Immigration process.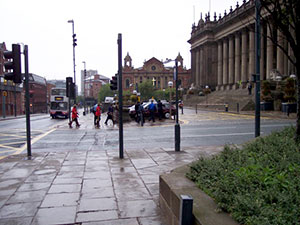 Once you relocate to Saskatoon, we invite you to attend an information session where we will provide material on the selection process and duties of a Saskatoon Police Constable. Application forms will be distributed at each session and our Recruiting officers will be available to answer any questions you may have. The sessions are scheduled regularly and you can obtain information on times, dates and location by checking the Information Sessions and Testing section of this website.
Please note that an important part of the recruiting selection process is the background investigation of an applicant. At this stage an investigator conducts numerous interviews with references to determine if a candidate's personal history, traits, and characteristics are suitable for a career in policing. People who are typically contacted for these interviews are past and present employers and colleagues, long-time friends, neighbours, and landlords. It is essential that the investigator is able to access and accurately document a candidate's adult history.
This stage of the process is usually more difficult if you have lived most of your adult years outside Canada. However, we are prepared to invest the necessary resources if you are a strong applicant and the relevant background information is obtainable.