Recruitment Standards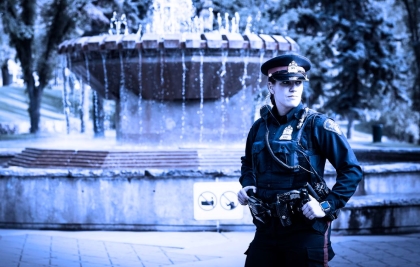 Our recruitment standards are very high, but they are achievable. You must have the basic qualifications outlined below. Your qualifications and abilities will be examined and measured against those of all other applicants in the process to judge your overall competitiveness for selection. We place importance on such assets as community volunteer experience and work experience that involves positions of responsibility or significant interaction with the public. Second language and computer skills are an additional asset.
Minimum Requirements
Minimum 18 years of age.
Grade 12 graduation or equivalent. Applicants with a General Equivalency Diploma (GED) for Grade 12 must also have a complete Grade 10 standing. If education is attained outside of Canada, the onus is on the applicant to prove his/her education is equivalent to Saskatchewan Grade 12 standards. Most successful applicants have some post secondary education.
Excellent physical condition is essential. Applicants should be prepared to pass a physical abilities test immediately.
Must be a Canadian citizen, landed immigrant or have permanent residency at the time of application. (Please contact the Recruiting Unit for more details)
Valid driver's license (unrestricted for a minimum of one year) and good driving record.
Good moral character. Recent drug use and/or other criminal activity, either detected or undetected by police, will result in a deferral. No criminal convictions for which a Pardon has not been granted (copy of Pardon required). No criminal charges pending before the Courts.
A proven history of volunteerism, community, and cultural involvement.
Exemplary employment record.
Excellent communication skills, written and oral, and computer skills.
Excellent health with no medical conditions that would prohibit your ability to safely complete recruit training and perform all aspects of police work.
Visual Acuity
Minimum acceptable acuity is 20/60 in each eye or 20/40 in one eye and 20/100 in the other. This acuity is without any corrective lenses. (required in later stages of recruitment process)
Colour deficiency may exclude a candidate from the competition.
Applicants whose visual acuity has been corrected by eye surgery will not be considered until six months after the date of surgery for Lasik and six months after the date of surgery for PRK.
Hearing standards must be met
Employment Equity
The Service is aware of the changing face of our community. To better reflect the cultural diversity of the citizens of Saskatoon, we are committed to increasing the number of women, individuals with disabilities, visible minorities and Aboriginal peoples within the organization.