Chief's Message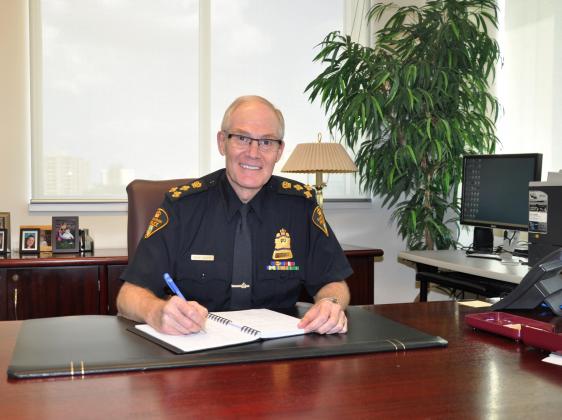 Welcome to the Saskatoon Police Service website, one of many doors to our organization.
The SPS and its members are dedicated to reducing crime and victimization in Saskatoon. We have partnered with a number of agencies, and the province, to launch or build innovative ways to address the challenges and complexities of crime in 2015.
• Saskatoon HUB – a collaborative approach to community safety and wellness issues – multi agency, provincially funded.
• The Police and Crisis Team (PACT) – co-response protocol to deal with public mental health issues – with funding from the province.
• Combined Traffic Services Saskatchewan (CTSS) – combined traffic enforcement in both urban and rural Saskatchewan. SPS members partnered with RCMP, funded by SGI.
• Murdered and missing Aboriginal women monument – partnered with the Federation of Saskatchewan Indian Nations to choose a monument for display outside SPS Headquarters.
The Board of Police Commissioners conducted two successful community consultations in 2015. The Board received input from the public concerning; staffing levels, core service priorities, cost of policing, effectiveness and efficiency. As a follow up to the consultations, the Board has tendered a request for proposal for a third party operational review to examine all operational, investigative, and administrative areas of the service. The review of our operations is fully endorsed by the Police Administration and the Police Association.
Violent crime involving guns and drugs are a concern as Saskatoon continues to grow, attracting a criminal element. The SPS Guns and Gangs Unit was announced in 2015 and, together with other specialized investigative units, will maintain its enforcement efforts in this area over the coming year.
Our Service is grateful to the Board of Police Commissioners and Saskatoon City Council for their ongoing support in the areas of budget, police infrastructure, and recognition that we all strive to deliver a good return on investment for the citizens of Saskatoon.
I wish to thank the men and women, both civilian and sworn for delivering the citizens of Saskatoon an excellent return on their investment in policing.
Thank you for visiting our website.
- Chief Weighill
January 5, 2016