New Canadians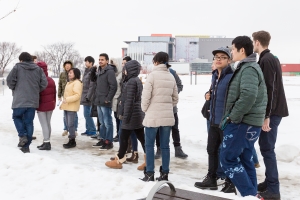 "Saskatoon Shines" declare the signs at various entry points to the city including the airport and Saskatoon has formally declared that it wants to be a friendly welcoming place.
The Saskatoon community changes daily with the arrival of immigrants and refugees from all corners of the globe. Their hopes, their fears; their languages and cultures all come together to enrich the lives of all of us and make our community both stronger and more exciting.
New Canadians face many challenging changes in their new home, for the climate, the language, the customs, the housing, the services, the laws, and other customs may be very different from their former homelands and maybe just a little intimidating.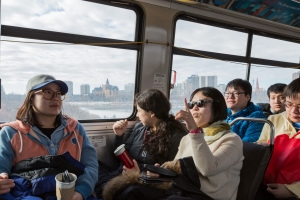 To make new Canadians feel more at home, a number of organizations offer services designed to ease their settlement into the Saskatoon community. Some of these are: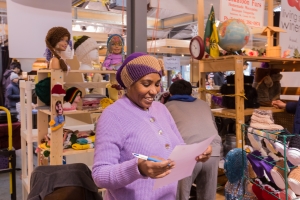 Mindful that the police in some countries are not always a friend, these agencies have teamed up with the Saskatoon Police Service (SPS) as members of the Saskatoon Police Advisory Committee on Diversity (SPACOD) with an aim to showing new Canadians that the Police are part of the community not apart from it and that they are there to help. Accordingly, the Saskatoon Police Service makes community service presentations, participates in community events, and provides a range of helpful services to the whole community.
To better serve the community and as hosts of Saskatoon, all members of the Saskatoon Police Service take Cultural Diversity Training to increase their sensitivity to the special needs of new Canadians.
In practice this means that they:
learn the important leadership role of elders in various communities,
learn some of the unique features of certain cultures,
get a sense of the effects of racism on particular communities,
aim to create an atmosphere of mutual openness and respect among new Canadians and the police,
provide information on pursuing a career with the police service,
maintain a translation service,
conduct police station tours for newcomers,
providec anine unit demonstrations,
participate in a school liaison programme dealing with rights and responsibilities regarding driving behaviour, hate crimes reporting, the carrying of weapons, etc.