Major Crime Section
The Major Crime Section is led by a Staff Sergeant in charge of the overall operation of the Major Crime Section. Police personnel include eight homicide/violent crime investigators, and two historical case investigators (one is the designated Missing Person Task Force).
Homicide/Violent Crime Unit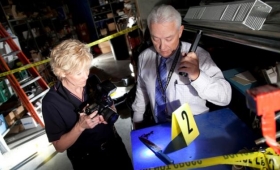 The Homicide/Violent Crime Unit members investigate homicides, attempted homicides, aggravated assaults, suspicious deaths, all deaths occurring in police custody or any correctional facility, as well as all police officer shootings, whether death occurs or not.
Home invasions, kidnapping and life threatening assaults are investigated by this Unit. They are also responsible for any investigation not specified but requiring major crime investigators.
Suspicious deaths and homicides investigated by Major Crime
2014 (7 homicides)

Five homicides solved, two under investigation

2013 (4 homicides)

All four homicides solved

2012 (6 homicides)

All six homicides solved

2011 (5 homicides)

All five homicides solved

2010 (10 homicides)

7 charges laid
3 under investigation

2009 (6 homicides)

4 charges laid
2 homicides under investigation

2008 (2 homicides)

2 charges laid
1 murder charge laid regarding 2004 homicide

2007 (7 homicides)

5 charges laid
2 under investigation

2006 (9 homicides)

4 charges laid
5 under investigation

2005 (9 homicides)

8 charges laid
1 under investigation

2004 (9 homicides)

5 charges laid
1 self defense
1 death of suspect
2 under investigation.

2003 (8 homicides)

8 charges laid

2002 (7 homicides)

5 charges laid
2 under investigation

2001 (1 homicide)

1 charge laid

2000 (5 homicides)

5 charges laid
Historical Case Unit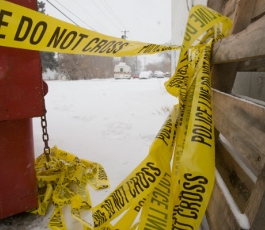 The Historical Case Unit investigates homicide and suspicious death files where all avenues of investigation have been exhausted by the initially assigned investigators. With the development of DNA testing, the potential of solving previously unsolved cases now exists.
Members maintain files on long term missing persons as well as assist the Homicide Unit with current investigations. One of the investigators is designated the missing person coordinator which is a provincially funded position. Investigators liaise with other Historical Case Units throughout Canada and meet with investigators from across Saskatchewan quarterly to compare and share information. (RCMP-Municipal Police Services).