Indigenous and Metis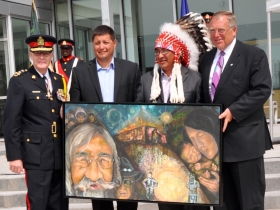 Tribal Chief Felix Thomas makes a presentation to Chief of Police Clive Weighill at the Grand Opening Ceremony of the new Saskatoon Police Headquarters on July 16, 2014.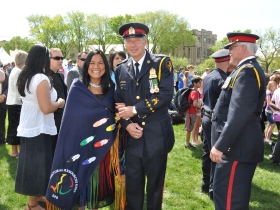 The Grand Entry at the U of S Graduation Powwow held May 29, 2013 in The Bowl on campus which celebrated the graduating Aboriginal students from the U of S and high schools across the province.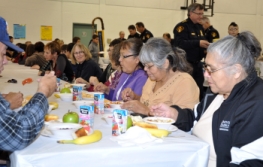 The Saskatoon Police Service held its first annual Thank You Feast on September 23, 2010 at the White Buffalo Youth Lodge. The feast was planned in an effort to thank local Elders, Chiefs and many partner agencies for their assistance in working with the Saskatoon Police Service. The event began with a traditional pipe ceremony and the feast was served by members of the SPS.