What is the Crime Free Multi-Housing Program?
Are You...

An apartment owner or manager?
Concerned about criminal activity, nuisance or destructive behavior by some of your residents?
Losing money due to property damage or neglect by problem residents?
Having trouble dealing with problematic residents and/or their guests?
Wanting to spend less time on crisis and conflict resolution?
Wanting more long-term, stable and satisfied residents?
Wanting an apartment community environment that provides safety and peace of mind for you and your residents?
The Saskatoon Police Service's Crime Free Multi-Housing Program helps to create partnerships that keep our communities safe. The majority of property owners and managers are responsible and want to provide a good, fair value to their residents. At the same time, most residents are respectable people who are looking for a good environment in which to live and raise their families. However, unexpected problems can arise. The Crime Free Multi-Housing Program helps to reduce these problems within the housing community, and provides guidelines for proven and effective partnerships which include police, landlords, the community and its residents. This can promote safer and more stable neighborhoods for everyone in the community.
The Crime Free Multi-Housing program started in 1992 in Mesa, Arizona and was first implemented in Canada in 1994. The Saskatoon Police Service is following up on a successful pilot project and has established a permanent program in the City of Saskatoon.
Features of the program include:
Multi-faceted approach to crime prevention geared specifically for the rental community.
Partnership between police, landlords and residents.
Copyright program (Mesa Police) that utilizes a three-phase certification process.
Comprehensive screening process for new residents and renewed leases.
Benefits to all partners involved.
Effective track record in reducing incidence of crime in multi-unit apartment communities.
The Crime Free Multi-Housing program has three unique phases. This ensures a crime prevention goal, while maintaining an approach which is resident friendly, yet effective in reducing the opportunities of crime in multi-unit apartment communities.
Phase 1: Landlord Management Training (certification training)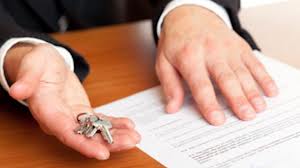 Resident managers and/or Owners attend a one day seminar coordinated by the Saskatoon Police Service.

Topics include:
understanding crime prevention
active property management
applicant screening
building partnerships within the community
residential tenancy act
identifying illegal activities and safety risks
Phase 2: Crime Prevention Through Environmental Design (CPTED) Inspection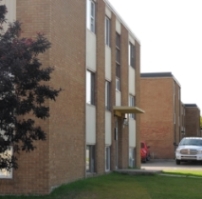 An on-site audit of the buildings and grounds is conducted. The rental properties must meet the minimum security standards that are recommended from the audit. The fundamentals of CPTED are:
access control
surveillance
territorial reinforcement (including maintenance and activity generators)
Phase 3: Resident Safety Social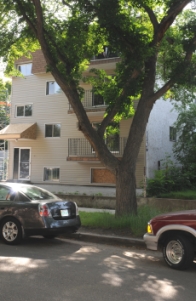 The owner/manager will host an annual Safety Social for their residents to involve them in preventing crime on the property and to get involved in the community. A representative from the police department will be in attendance to explain the Crime Free Multi-Housing program and offer crime prevention tips. The development of the Crime Free Multi-Housing - Community Connections guide was to ensure that resident issues within the property are addressed adequately and effectively.
Following the completion of all three phases the management will earn the privilege to post signs stating they have joined the Crime Free Multi-Housing program. They may also use the CFMH logo for marketing purposes and will be listed on the Saskatoon Police website as a crime-free multi housing property .
To obtain further information on the Crime Free Multi-Housing Program contact:
Crime Free Multi-Housing in Saskatoon
cfmh@police.saskatoon.sk.ca
306-975-8385 OR 306-975-8173