Community Police Academy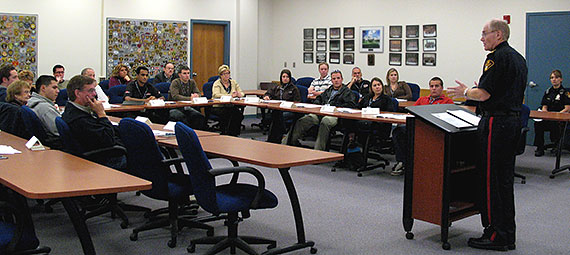 The Community Police Academy is a 13 week course beginning Wednesday, September 4, 2019 with sessions running subsequent Wednesday evenings from 6:30 - 9 p.m. until Wednesday December 4, 2019. The sessions are held in the Community Room at the Saskatoon Police Service Headquarters, 76 - 25th Street East, Saskatoon. In addition there is a ride-along option with a Patrol member, and a sit-along in Detention or Communication units. The course will conclude with a graduation ceremony in December.
Applicants must be 18 of age or older and an informal record check will be performed by SPS staff prior to approval. A large time commitment is necessary as candidates will be required to attend a minimum of 10 of the 13 sessions to officially graduate.
Application Instructions:

Deadline to apply is July 15, 2019
All successful candidates will be contacted in early August
If you have any questions, please contact the Community Police Academy Coordinator:
Constable Jing Xiao
Community Liaison Officer
306-975-2296
cpa@police.saskatoon.sk.ca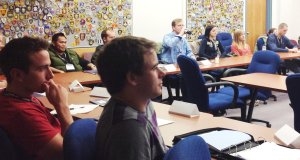 The concept of a Community Police Academy originated in England in 1977 when the Devon and Cornwell Constabulary in Middlemoor, Exeter began the "Police Night School". In 1985 the Orlando, Florida Police Department laid claim to the first North American "Citizens' Police Academy" while the Regina Police Service's Academy became a Canadian first. These police services, along with many others throughout the years, have enjoyed a great deal of success with the Community Police Academy.
The first Community Police Academy held in Saskatoon began February 6, 2002. The graduates of Class #1 showed us that Saskatoon Citizens are very excited to learn more about their police service.
The people attending the Community Police Academy are members of the Saskatoon community from all walks of life. Each class will have representation from a variety of Saskatoon community and business organizations, media, SPS volunteers and civilian staff, and the general public.
Objectives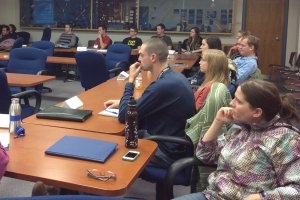 The goal of the Academy is to give the candidates a better understanding of the Police Service through information and education. It is hoped that this approach will develop more interactions between the participants and the police. This falls in line with the objectives of the Community Police Academy, which are:
To promote the Saskatoon Police Service with the citizens of Saskatoon.
To provide information and education on the Saskatoon Police Service to the Saskatoon community.
To provide feedback for problem solving by identifying concerns expressed by participants.
To provide an ongoing forum for the community on the functioning of the Saskatoon Police Service on safety and crime concerns which will aid in problem solving and community policing.
To provide orientation training to Saskatoon Police Service volunteers.