Tactical Support Unit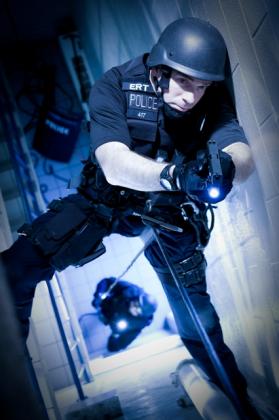 The Tactical Support Unit is made up of 25 members of The Saskatoon Police Service. Each member of the team has regular, full-time duties as Police Officers in other areas such as Patrol, Traffic, Investigations, etc. All team members go through extensive testing as part of the selection process, followed by training, which is both extensive and ongoing. The present team has four marksmen. The Tactical Support Unit may be requested to assist at an incident any time weapons are involved.
The job of Tactical Support Unit is to contain and secure the scene with consideration to the safety of the public, the police and the suspects. Deployment of the Tactical Support Unit should not be considered an escalation of the situation, but rather maximizing officer and citizen safety. Specialized training, equipment and personnel are the team's greatest assets. After the situation is resolved, the Tactical Support Unit turns the incident over to the investigators. The majority of their work is done in the background and is unseen.
Armoured Rescue Vehicle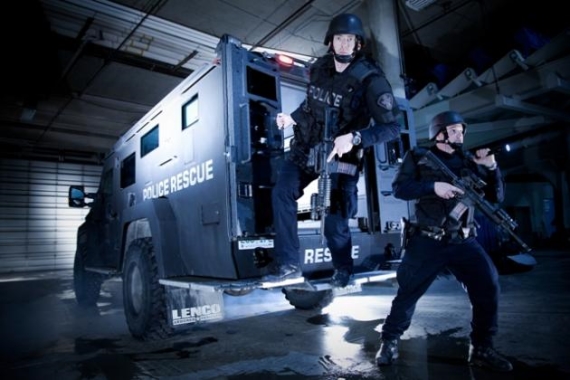 The Tactical Support Unit regularly makes use of an armoured rescue vehicle (ARV). The bulletproof ARV is used to protect officers in critical situations involving firearms. It is helpful in high-risk situations such as search and arrest warrants, hostage-taking situations and is used to escort high-risk prisoners, respond to emergencies at the airport, and provide cover in the event police and paramedics need to rescue people from dangerous situations.