Major Crime Section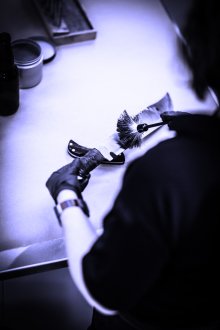 The Major Crime Section (MCS) is led by a Staff Sergeant in charge of the overall operation of the Section and its investigations. The Section consists of two teams of investigators responsible for homicide investigations as well as suspicious/sudden deaths. The teams are also responsible for investigations that involve the death of an individual in police custody or at a correctional facility. Depending on the circumstances of an incident or file, MCS will assist other investigative units of the SPS in high-profile incidents. Investigators may also be called upon to provide oversight to other police agencies in the event of an in-custody death or an officer-involved shooting.
Additionally, there is a Historical Case investigator who is focused on historic, unsolved homicides, often referred to as "cold cases."
The Missing Person Unit is also part of the Major Crime Section. It is led by a Sergeant and staffed with three Constables. It is responsible for the prevention, intervention and investigation of new and historic missing person files. Members in the unit work closely with other police agencies, government agencies and community members to assist in these investigations. The unit's goal is to quickly and successfully bring missing person files to a close and to reduce the number of historic cases relating to missing persons.
Click here for more information on missing persons in Saskatchewan and the myths surrounding the topic.