Indigenous Relations Consultant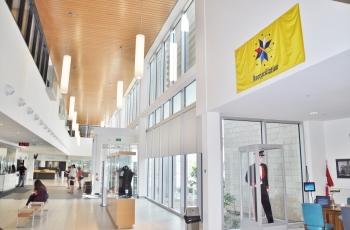 The Saskatoon Police Service's Indigenous Relations Consultant plays a key role in the Cultural Resource Unit. They help build partnerships and maintain positive relationships with external Indigenous organizations, community groups, outside police agencies and government departments. Through these relationships, the consultant gathers public input on Indigenous issues and initiatives relating to police.

The Consultant is responsible for helping to organize the Chief's Advisory Committee and its seasonal meetings. They are tasked with hosting the meetings and recruiting new and diverse Elders appropriately.

They have created a comprehensive training program for new recruits and are tasked with delivering this Indigenous based education to all new members of the SPS.

By the direction of the Chief's Advisory Committee, the Consultant also offers educational opportunities for all SPS staff (sworn and civilian members) to gain a greater knowledge on Indigenous culture, traditions and practices. Ex: sweat lodges, pipe ceremonies and powwows.

The Police Service is also represented by the Consultant at various conferences, meetings and public events.

The Indigenous Relations Consultant ensures the Saskatoon Police Service is meeting the Calls to Action relating to Justice within the Truth and Reconciliation Commission.