Economic Crime Section
The Economic Crime Section investigates Economic Crime, Identity Theft, and Scams involving amounts of $5,000 or more. To report fraudulent activity call Saskatoon Police at 306-975-8300. Incidents of Fraudulent Scams or Identity Theft may also be submitted online using the Saskatoon Police Online Reporting System
General Background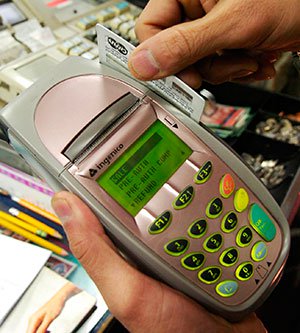 Most frauds are revivals of old schemes that have worked well in the past. The fraudsters may approach the victim in person, by telephone, fax, or over the Internet. This contact is unexpected and the victim often has no prior knowledge of the suspect. They will often pose a situation or a need that the victim was not aware of before the contact.
Most fraudsters or "con-artists" will make themselves out to be expert, legitimate, and/or persons in authority in order to gain the trust of the victim. To lend an air of authenticity to the scam, they will often piggy back their fraud onto a current legitimate business or societal trend that the victim is likely to be aware of.
These individuals who are using modern techniques rely on the same principals as those used in the past. They will insist on going outside "normal" payment routes and will insist that this is urgent, a onetime offer, and that all will be lost if not acted upon immediately. Legitimate companies may put pressure on you, but the deal will likely still be there tomorrow.
Typically the most vulnerable persons in society are also the most susceptible victims to this type of fraud; it is often the poor, desperate, lonely or the elderly that are most at risk.
Integrated Proceeds of Crime (IPOC) Unit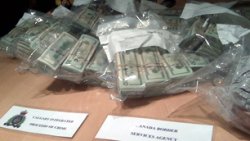 Since September 2009 the Saskatoon Police Service has been a partner in the 'F' Division RCMP Integrated Proceeds of Crime (IPOC). Integrated Proceeds of Crime sections in Saskatchewan are located in Regina and Saskatoon and are comprised of partners from the following agencies:
Royal Canadian Mounted Police (RCMP)
Regina Police Service (RPS)
Saskatoon Police Service (SPS)
Public Prosecution Services of Canada (PPSC)
Canada Border Services Agency (CBSA)
Seized Property Management Directorate (SPMD)
Canada Revenue Agency (CRA)
Forensic Accounting Management Group (FAMG)
The Saskatoon IPOC Section's mandate is to investigate proceeds of crime offences and money laundering offences, as well as identify, seize, and restrain proceeds of crime as they pertain to designated offences. The legislation provides judicial procedures for the pre-trial seizure or restraint and eventual forfeiture. The transportation, transmission, alteration, disposal of, concealment, and converting of currency is an offence of money laundering. Proceeds of crime are the ill-gotten gains obtained from criminal activity.
The Integrated Proceeds of Crime initiative's goal is to contribute to the disruption, dismantling and incapacitation of targeted organized criminals and crime groups.
Protecting Yourself From Fraud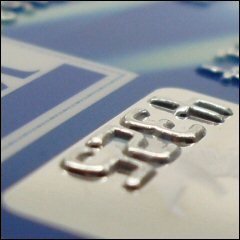 Thousands of Canadians are defrauded each year. The scams come in a number of ways - over the phone, on the internet, or in the mail.
The first line of defense is to be skeptical of any approach that you did not initiate.
Remember: "If it sounds too good to be true..."
Do not bow to time pressure imposed by the individual - any legitimate deal will be there tomorrow. Take steps to guard your personal information at all times - do not give it out over the phone or the Internet unless you are 100 percent certain of the individual at the other end. You may need to verify the source through other means.
When making purchases over the phone or the Internet, take the time to verify the source of the communication through a third party. Most websites have a verification service and reporting system - use them. When you are sure of what you are purchasing and where it is located, use one of the established, third party payment companies. They are bonded and may assist you if you are cheated. If the seller insists on going through a different process (such a wire transfer), then there is a good chance that individual is attempting to defraud you.
Minimize your risk with the following tips.*
Never send money to someone claiming you've won a prize.
Before you reveal any personally identifying information, find out how it will be used and if it will be shared.
Pay attention to your billing cycles. Follow up with creditors if your bills don't arrive on time.
Guard your mail. Deposit outgoing mail in post office collection boxes or at your local post office. Promptly remove mail from your mailbox after delivery. Ensure mail is forwarded or re-routed if you move, or change your mailing address.
Utilize passwords on your credit card, bank and phone accounts. Avoid using easily available information like your mother's maiden name, your birth date, and the last four digits of your SIN or your phone number.
Minimize the identification information and number of cards you carry.
Do not give out personal information on the phone, through the mail or over the internet unless you have initiated the contact or know whom you're dealing with.
Give your SIN only when absolutely necessary. Ask to use other types of identifiers when possible.
Don't carry your SIN card; leave it in a secure place.
*Courtesy of the Canadian Anti-Fraud Centre
Reporting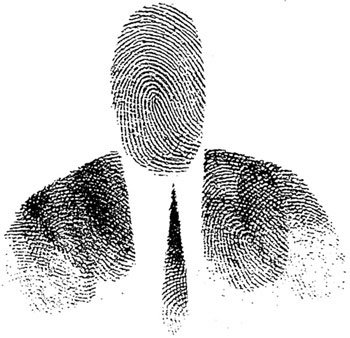 When you have been defrauded, we recommend that you report the matter immediately to the local police with jurisdiction for where the fraud took place. Many of these frauds are not possible to follow-up in any practical sense; especially those committed over the phone or Internet. Nevertheless, the Saskatoon Police Service has an interest in knowing about these events and would appreciate a timely report from you. Some incidents of Fraud and Identity Theft may be submitted online using the Saskatoon Police Online Reporting System. You may also report in person at our Service Centre located at the Headquarters building between 7:00 am and 11:00 pm daily. You will be notified directly if there is something further we can do to investigate your crime.
If you have been victimized while using a legitimate web based company; you should use their system to report the fraudulent activity. **If you believe your personal information has been compromised, contact your financial institutions as soon as practicable.**
Below are a number of third party monitoring agencies that may assist in tracking and reporting the latest internet and telephone scams:
You may submit fraud documentation electronically with your online report if the attachment is small. For larger or numerous documents, please forward hardcopies.
Providing paper documentation to add to your police report may be done in one of the following ways. Please ensure that your permanent file number has been added to this information.
Mail:
Saskatoon Police Service
Box 1728
Saskatoon, SK S7K 3R6
In person: drop off at the Front Desk of the Saskatoon Police Service between 07:00 - 23:00hrs daily.
Identity Theft
It is becoming more common - someone using your name and personal information to commit fraud.
You may be a victim of identity theft if:
A creditor informs you that an application for credit was received with your name and address, but which you did not apply for.
Telephone calls or letters state you have been approved or denied by a creditor that you never applied to.
You receive credit card statements or you notice that not all of your mail is delivered.
A collection agency informs you they are collecting for a defaulted account established with your identity.
Common Scams in Canada
Job Scam - Mystery Shopper
Scammers use free online classified websites like Kijiji, Craig's List, Monster and Workopolis to recruit potential victims. Students answer an enticing ad to become a mystery shopper that is received either posted online or they receive a message by email or text. The "employer" sends a letter with shopping tasks to be completed by the "employee" at a particular company. A cheque is enclosed with the letter to assist the "employee" with purchasing goods to fulfill the shopping tasks. The "employee" is instructed to deposit the cheque and keep a portion of the funds as payment for the job. The remaining funds are to be used to send a wire at a money service business like Western Union or MoneyGram to test the company's procedure and customer service skills. Eventually the cheque is returned counterfeit and the "employee" is accountable to pay for the funds that were wired.
Warning Signs - How to Protect Yourself
Be mindful where you post your resume, scammers use legitimate websites to seek outvictims.
A legitimate employer will never send funds and request a portion of it back.
Do your research; a simple search on the internet can save you thousands of dollars.
If it sounds too good to be true, it is.
Vacation Scams
Individuals receive a cold call advising that they've won a vacation. Real company names such as Expedia, Air Miles, Air Canada and WestJet have been used. The caller advises the potential victim that they are a preferred customer and have been awarded a credit or discount on a trip if booked immediately. High pressure sales tactics are used and the caller will request a credit card number in order to pay for fees such as taxes.
Warning Signs - How to Protect Yourself
An unknown caller tells you that you won a contest you didn't enter.
You receive a call advising you have won a free vacation but have to provide a credit card number to cover taxes prior to receiving the vacation.
Check the website of legitimate companies; they usually post warnings about these types of solicitations.
Never give out personal information or credit card information over the phone.
If it seems too good to be true, it is.
Timeshare Re-Sale Scams
Consumers are solicited over the phone and made an offer to sell their timeshare. In some cases the consumer advertised their timeshare for sale on the internet. The suspect promises a quick sale with a high profit margin. Various fees are requested up front prior to the final sale; this includes maintenance fees, escrow fees and fees to cover taxes.
Documentation and correspondence with the victim is conducted on a professional level. The suspect provides victims with official looking documents which are detailed and may require a signature or witness. This approach is used to provide a level of authenticity to convince victims of the legitimacy of the company and transaction to be carried out. Victims are often solicited by companies in the United States but are required to transfer funds to bank accounts in Mexico through a bank to bank wire transfer.
Warning Signs - How to Protect Yourself
You can minimize risk through safeguards such as the following:
Be wary of unsolicited offers to sell your timeshare. Don't agree to anything on the phone or online until you thoroughly research the reseller.
Many "businesses" claim to specialize in reselling timeshares. Do your research and only use an accredited agency and/or website.
Do not pay any fees upfront to get your timeshare sold. Use a company that offers to sell for a fee after the timeshare is sold.
If it sounds too good to be true, it is.
Prize Scam
Seniors are solicited over the phone or email and advised they are the winner of a large lottery or sweepstakes. Prior to receiving any winnings, the consumer must first pay an upfront fee. No winnings are ever received.
The scammers constantly re-invent the wheel and come up with new twists to prey on potential victims. Recently the CAFC has received reports where seniors receive a call from an individual who claims to represent "Reader's Digest", or "Set For Life Lottery". They are advised they have won a prize and that in order to receive the prize they are required to provide their bank debit card number, date of birth and in some cases are asked to enter their PIN into the telephone key pad. Scammers target seniors who do not use online banking services and use the financial information to take over the account which is then used to launder money and proceeds from other mass marketing fraud scams.
Warning Signs - How to Protect Yourself
Known lottery and sweepstakes companies such as Reader's Digest, and Publisher's Clearinghouse will never request for money up front in order to receive a prize.
Any fees associated to winnings will never be paid through a money service business such as Western Union, MoneyGram or by loading funds to prepaid credit cards such as Green Dot.
Any unsolicited phone call advising that you have won a lottery is fake. The only way to participate in any foreign lottery is to go to the country of origin and purchase a ticket in person. A ticket cannot be purchased on your behalf.
Never give out personal information over the phone, no matter who the caller claims to represent.
The Emergency Scam
Scammers use social media, the internet and newspapers to target potential senior victims, a call is received claiming to be a family member or a close friend advising about an urgent situation that requires immediate funds. Common themes have been that the family member was arrested or got into an accident while traveling abroad. Fees are required for hospital expenses, lawyer fees or bail. Usually the potential victim is instructed to send money via a money service business like Western Union or MoneyGram.
Warning Signs - How to Protect Yourself
Confirm with other relatives the whereabouts of the family member or friend.
Police, Judges or legal entities will never request that money be sent through money service business.
Never voluntarily give out family member's names or information to unknown callers.
Always question urgent requests for money.
Romance Scam
There is a growing number of seniors who are turning to the internet to find love, unfortunately scammers know this and use every type of dating or social networking site to seek out potential victims. The scammer will gain the trust of the victim through displays of affection and will communicate through the phone and email for months if needed to build that trust. The scammer will claim to be located in a foreign country but will want to meet up with the victim in person. It is at this time that the scammer will advise that they can't afford to travel and will ask for money to cover travel costs. Other variations include the scammer claiming that there is an emergency with a sick relative and will ask for money to cover medical expenses.
Warning Signs - How to Protect Yourself
Be on the lookout for someone who claims to be from Canada or the U.S but they are working overseas.
Be careful communicating with someone who claims to have fallen in love with you quickly.
Don't leave the dating site; the person will usually want to use instant messaging or email.
Beware if they claim they are coming to visit you but some situation prevents it from happening.
Don't cash any cheques or send the person any money for any reason, whatsoever!
Service Scams
Microsoft/Windows technician - scammers call and pretend to represent a well-known computer based company like Microsoft and claim that the victim's computer is sending out viruses or has been hacked and must be cleaned. The scammer will remotely gain access to the computer and may run some programs or change some settings. The scammer will then advise that a fee is required for the service of cleaning and request a credit card number to cover the payment. In some cases the scammer will send a transfer from the victims' computer through a money service business like Western Union or MoneyGram. The end result is that the victim pays for a service that was not needed as the computer was never infected.
Lower Interest Rate - scammers call and make an offer to reduce interest rates on the victim's credit cards or line of credit. Personal information is requested such as SIN, mother's maiden name, date of birth and the credit card number with the expiry date of the cards they want reduced.
Wire Frauds
One type of wire fraud currently targeting businesses is the Business Executive Scam (BES) which is a type of phishing. The potential victim receives an email that appears to come from their employer's human resources or technical support department. Fraudsters create email addresses that mimic that of the real departments. An email message will be sent to the accounting department advising that the "executive" is working off-site and has identified an outstanding payment that needs to be made as soon as possible. The "executive" instructs the payment to be made and provides a name and a bank account where the funds, generally a large dollar amount, are to be sent. Losses are typically in the excess of $100,000.00.
Financial Industry wire frauds occur when Canadian financial institutions and investment brokers receive fraudulent email requests from what they believe to be an existing client. Unbeknownst to them, the email account of their client has been compromised. A request is sent by the fraudster to the financial institution/investment broker to have money transferred from "their" bank account usually to a foreign bank account.
Warning Signs - How to Protect Yourself
Beware of unsolicited emails from individuals or financial institutions presenting an urgent situation requiring immediate attention.
Prior to sending any funds or product, make contact with existing clients in person or by telephone to confirm that the request is legitimate.
Watch for spelling and formatting errors and be wary of clicking on any attachments, they can contain viruses and spyware.
Directory Scams
Businesses receive an invoice for a directory, publication or listing that they did not order or authorize. Fraudsters will place a call to the business and speak to employee and ask to confirm details such as the company's address, telephone number and other particulars. An invoice is sent to the company and often payment is made by the accounting department not realizing the company never ordered or agreed to pay for the directory. The fraudster may tape record the initial conversation and use that against the company to verify the purchase of the directory.
Warning Signs - How to Protect Yourself
Educate employees at every level to be wary of unsolicited calls. Post notices and discuss during staff meetings.
Compile a list of companies that are typically used by your business, give authority to only a number of staff to approve purchases and pay bills.
Fraudsters will use real company names like Yellow Pages to make the invoices seem authentic. Inspect invoices thoroughly prior to making payment.
The Supplier Swindle
Canadian businesses are losing significant amounts of money to fraudsters who claim to represent their regular supplier. The scam is targeting businesses that buy supplies from foreign wholesalers (e.g. China) and usually involves a spoofed e-mail informing the buyers of a change in payment arrangements. "Email spoofing refers to email that appears to have originated from one source when it was actually sent from another source." The e-mail notice provides new banking details and requests that future payments be made to this "new" account.
Warning Signs - How to Protect Yourself
Beware of unsolicited emails from individuals or financial institutions presenting an urgent situation requiring immediate attention.
Prior to sending any funds or product, make contact with existing clients in person or by telephone to confirm that the request is legitimate.
Watch for spelling and formatting errors and be wary of clicking on any attachments, they can contain viruses and spyware.
Merchandise Scams - Buying Online & Counterfeit Goods
Residents need to be cautious when buying merchandise online and are encouraged to fully review feedback and to deal with companies or individuals that they know by reputation or from past experience. If the buyer is not familiar with a particular seller, they should independently verify who they are. A good rule of thumb - if the asking price of a product is too good to be true, it is.
Counterfeiters have also become proficient in producing websites that have the same look and feel as the legitimate manufacturer. Counterfeit products are far inferior and in many cases could pose a significant health risk to consumers. For example counterfeit jackets have been found to contain bacteria, fungus and mildew.
Residents should do their due diligence and thoroughly research an online store or website prior to making a purchase. Confirm that you are dealing with the actual manufacturer and look for any warnings posted on their website.
Warning Signs - How to Protect Yourself
Never make a deal outside the auction site, and be cautious of items offered through online classified ads for extremely low prices.
Beware if there is limited or no feedback rating on sellers.
Beware of sellers and renters from overseas.
Use a credit card when shopping online, customers are offered protection and may receive a refund. Although email money transfers or debit cards are legitimate, an offer of protection for counterfeit products purchased online is currently not available.
Inspect the website thoroughly. Often counterfeit web sites will contain spelling mistakes and grammatical errors.
Extortion Scams
Ransomware - a pop up message shows up on the computer stating "This IP address was used to visit websites containing pornography, child pornography, zoophile and child abuse. Your computer also contains video files with pornographic content, elements of violence and child pornography! Spam-messages with terrorist motives were also sent from your computer." The messages are socially engineered to appear as if coming from either the Canadian Security Intelligence Service (CSIS) or the Royal Canadian Mounted Police and tell the consumer they need to pay $100-$250 via Bitcoin, Ukash or PaySafe Card to unlock their computer.
"Sextortion" - victims are lured into an online relationship through social media or pornographic websites. As the relationship builds, victims are encouraged to use the computer's camera and the "scammer" will coerce the victim to perform a sexual act in front of the camera. The victim is later advised that the event was recorded and unless a sum of money is paid the video will be released through various online websites such as YouTube. The transfer of money is requested through money services businesses such as Western Union, MoneyGram and Ukash. Some consumers have endured many emotional stresses in their lives and being caught in this scenario can be too much to handle. In the last year the CAFC is aware of two suicides in Ontario that are directly related to the Extortion scam.
Warning Signs - How to Protect Yourself
Beware of pop-up messages or a banner with a ransom request.
Never click on a pop up that claims your computer has a virus, if you cannot access anything on the computer beyond the pop-up screen your computer is infected.
Never send money to "unlock" a computer.
Deny any request to perform an illicit act over the internet.
If you think you or someone you know has been a victim of fraud, please contact the CanadianAnti-Fraud Centre at 1-888-495-8501 or report online at http://www.antifraudcentre.ca