Saskatoon Police Museum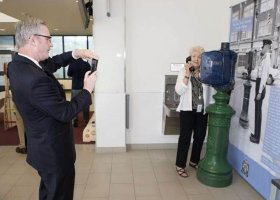 The Saskatoon Police Service would like to foster an interest in the history of our service and has created an open concept museum of displays within our police headquarters building. These historical displays are enjoyed by visitors in the front lobby, atrium, and 2nd floor of the building.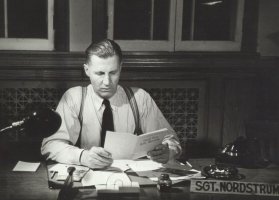 To date, we have a large inventory of artifacts and photos dating from the early 1900s to display in the museum area. We are looking for any items you may want to contribute to add to our collection.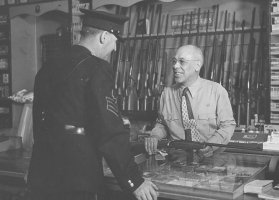 Our current collection consists of a wide variety of objects including:
Badges, shoulder flashes, uniforms
Equipment used by the service including handcuffs, flashlights, computer equipment, communications equipment, Breathalyzers
Items relating to the history of specialized teams and units including Canine, the Emergency Response Team and the Explosives Disposal Unit
Items confiscated by the police service including prohibited weapons and drug paraphernalia
Objects related to building history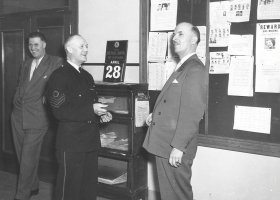 If you have photos or artifacts of your Saskatoon Police experiences which you would like to share with museum visitors, we would like to consider incorporating them into our historical displays.
Please contact us at: museum@police.saskatoon.sk.ca