HUB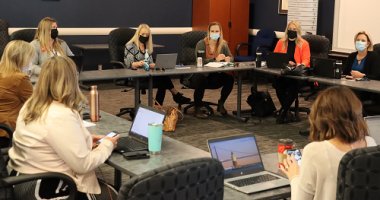 HUB is a provincial model designed to address acute elevated risk for people and/or families within our community. It provides immediate, coordinated and integrated responses through mobilization of resources to address situations facing individuals and/or families with acutely elevated risk factors, as recognized across a range of service providers. Ultimately, HUB connects people to supports that they may not be aware of or know how to access on their own.
The Saskatoon HUB table is one of 15 HUB tables throughout Saskatchewan. It got its start in Saskatoon on April 1, 2014. Saskatoon HUB has established itself as a leader across the province in reducing risk among the people of our community. The HUB table connects more than 100 citizens and families each year in Saskatoon to services they might not have been in a position to access without the mobilization of community resources.
Agencies involved in the HUB model include: Saskatoon Police Service, Community Corrections, Child & Family Programs, Income Assistance, Community Living Service Delivery, Greater Saskatoon Catholic Schools, Saskatoon Public Schools, and Mental Health & Addictions Services through the Saskatchewan Health Authority for Both Adult and Youth, Saskatoon Housing Authority and Saskatoon Tribal Council.
If you or someone you know is experiencing a state of elevated risk and need help getting connected to supports and services, please email hub@police.saskatoon.sk.ca to find out if our HUB team can help you.
Watch this video for more information on Saskatoon's HUB and hear testimony from its clients:

"Since its inception, the Saskatoon HUB table has been fundamental in supporting the community of Saskatoon by connecting citizens to services when they are needed. By using a collaborative, multi-agency approach, the Hub table has collaborated on almost 900 referrals and successfully ensured that citizens in Saskatoon can be offered the most appropriate type of prevention and intervention services available. The Saskatoon HUB is a great example of how to promote overall community safety and well-being through coordination of front line service providers."
Dale Larsen, Deputy Minister of Corrections, Policing and Public Safety