May 3, 2021 8:38 AM




The subject of a missing persons investigation has been located and found to be safe.

Bethany Badger was located by police on April 29, 2021, in the 1500 block of 20th Street.

Police wish to thank the public and media for their assistance.
The Saskatoon Police Service is seeking the public's assistance in locating a missing 33 year-old.
Bethany Badger was last seen on April 17, 2021 at approximately 11:30 a.m. in the 2300 block of 33rd Street West. Police and family are concerned that Bethany is in a vulnerable state.
Bethany Badger is described as being 5'2" and 120lbs with short, bob-styled, light brown hair; Bethany has brown eyes, broken front teeth, and a tattoo of a butterfly on the right side chest area.
Anyone with information regarding the whereabouts of Bethany Badger is asked to contact the Saskatoon Police Service at 306-975-8300; always call 9-1-1 in an emergency. A photo is attached for distribution.
(Occurrence Number: 21-38881)
ATTACHMENT: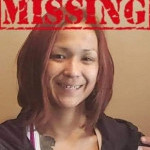 (Click to view full size)