September 6, 2021 12:47 AM




The 25yr. old female reported missing on Sept. 5 has been located. She was found safe and has been in contact with police and her family.
On Sept. 5, 2021 at 1100hrs., Saskatoon Police received a missing person complaint regarding a 26 year old Female from the Big River area that was last known to be in Saskatoon.
The family of Tarijalynne Rabbitskin reported that Tarijalynne had last been in contact with them by phone just before 1000hrs. on today's date. Family members are concerned due to Tarijalynne's involvement in a vulnerable environment. Additional concerns are that Tarijalynne has left Saskatchewan.
The family have provided police with a photo of Tarijalynne Rabbitskin. Police are asking anyone with information on Tarijalynne's whereabouts to call police.
(Occurrence Number: 21-94326)
ATTACHMENT: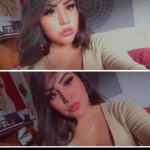 (Click to view full size)