The Saskatoon Police Service's Missing Persons Unit continues to look for 19 year-old Natasha Slippery.
On September 19, 2021 at approximately 10 a.m., Natasha left her home and had contact with a relative later that day between 9 p.m. and 10 p.m. She had indicated she was on her way back to her home in the 100 block of Avenue U North, but did not return.
Natasha is described as 5'7" in height, 130 lbs, with dark brown shoulder length hair and brown eyes.
Natasha is known to frequent the downtown and Pleasant Hill neighbourhoods, as well as libraries and malls.
Police and family are concerned for Natasha as she is not following her typical routine and has not accessed any resources available to her.



September 30, 2021 3:02 PM




The Saskatoon Police Service is requesting the public's assistance in locating Natasha Slippery age 19, not Lisa Slippery as previously mentioned.

Natasha was last seen on September 19, 2021 at 10:00 am in the 100 block of Avenue U North.

She was last seen wearing a black shirt and grey sweat pants.

Anyone with information regarding the whereabouts of Natasha Slippery is asked to contact the Saskatoon Police Service at 306-975-8300 or, in an emergency, 9-1-1. A photo is attached for distribution.
(Occurrence Number: 21-101790)
ATTACHMENT: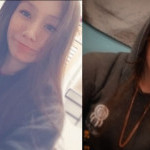 (Click to view full size)