November 29, 2021 7:46 PM




The 17 year old male subject of a missing person investigation has been located.

Maximillian Radom had been reported missing on November 29, 2021.

The Saskatoon Police Service would like to thank the media and the public for their assistance in this investigation.
The Saskatoon Police Service is requesting public assistance in locating a 17 year old male.
Maximillian Radom has been missing from his residence since approximately 8:00AM on November 29, 2021.
Radom is described as being 5' 9" tall, 200lbs and has a heavy-set build. He has short brown hair, brown eyes and wears glasses. He may be wearing light coloured jeans and a grey puffy jacket.
Maximillian is autistic, however, high functioning on the autism spectrum.
A photograph of Radom is attached for distribution.
If you have information that would assist in this investigation, please contact the Saskatoon Police Service at 306-975-8300.
(Occurrence Number: 21-128438)
ATTACHMENT: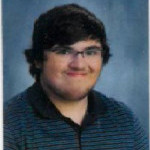 (Click to view full size)