May 25, 2023 11:15 AM




The vehicle of interest being sought by investigators in relation to a homicide investigation has been located.

Police wish to thank members of the public and media for their attention to the matter.
Saskatoon Police are continuing to investigate the homicide of 30-year-old Angose Standingwater.
Major Crime Investigators are requesting assistance from the public in locating a 2017 white Dodge Caravan SE with Saskatchewan license plate 838 MXZ. The vehicle is described as being in good condition and has a beaded lanyard hanging from the rear view mirror. A photo depicting the likeness of the vehicle is attached.
If anyone observes this vehicle, or has any other information on the homicide, they are asked to contact police at 306-975-8300 or Crime Stoppers at 1-800-222-8477.



May 21, 2023 10:10 AM




Next of kin have been notified and the victim has been identified as Angose Standingwater.

Anyone with information related to this incident is asked to contact the Saskatoon Police Service at 306-975-8300 or Crime Stoppers at 1-800-222-8477
(Occurrence Number: 23-63166)
ATTACHMENT: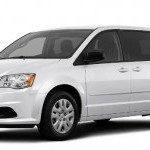 (Click to view full size)