June 6, 2023 12:50 PM




The 22-year-old subject of a missing persons investigation, Ronsyn Bekkattla, has been located by police.

Members of the public and media are thanked for their assistance.
Saskatoon Police are requesting public assistance in locating a 22 year old man.
Ronsyn BEKKATTLA, 22 yrs, last spoke to a Family member on May 23, 2023. He reportedly had plans to hitchhike from Saskatoon to Lloydminster SK/AB to meet Family who had been temporarily placed there due to forest fire evacuations. Family and Police are concerned as Ronsyn has had no contact in several days and may be in a vulnerable state.
Ronsyn is described as 6'1, 130 lbs, fair skin, slim build, light brown short hair, brown eyes, no glasses, straight teeth and a scar on his right eyebrow.
Anyone with information on Ronsyn's whereabouts is asked to contact Police at 306-975-8300 or Crimestoppers at 1-800-222-8477
(Occurrence Number: 2023-66311)
ATTACHMENT: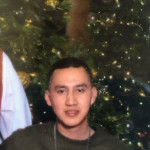 (Click to view full size)