May 2, 2019 6:25 PM




The suspect, Jamie Terrence HALKETT, DOB 1992/01/14 has been arrested. He was located outside of the city and taken into custody. The Saskatoon Police Service want to thank the public for their assistance in this matter.
The Saskatoon Police Service, Major Crime Section is requesting the public's assistance in locating a person wanted in connections with Saskatoon's most recent homicide.
A warrant of arrest has been issued for Jamie Terrence HALKETT, DOB 1992-01-14, in connection with the murder of 32 year old Robin Godfrey. Godfrey was found deceased in the open courtyard of the apartment /condo complex located at 219 Avenue K South in the early evening of April 20, 2019 as a result of a gunshot wound.
Halkett is known to have previous associations to Saskatoon street gangs. At the time of the homicide he was wanted on a Canada-wide warrant for breach of parole.
Halkett is described as an Indigenous male, 5'9" (175 cm) in height, 150 lbs in weight. (68 kg), with brown hair and brown eyes.
Halkett has a number of visible distinctive tattoos including;
• The numbers "306" on the webbing of his left hand,
• The letters and numbers "EST 1992" on his left and right hand knuckles,
• A full sleeve of tattoos on the right arm and shoulder,
• The word "Dreyson" over the left eyebrow and on the right side of his neck,
• Halkett also has a recent tattoo of a cross with an image of a tattooed face on the back of his neck and head.
A Photo of Halkett is attached for distribution
Members of the public should not approach Jamie Halkett as he may be armed and dangerous. Instead, anyone with information on Halkett is asked immediately contact the Saskatoon Police Service at 306-975-8300, Crime Stoppers at 1-800-222-8477, or their local law enforcement agency.



April 21, 2019 8:12 AM




On April 20th, 2019 at approximately 9:28 p.m. Saskatoon Police Service, Patrol members along with Medavie Health Services responded to an injured male in the 200 block of Avenue K South.

Upon arrival an injured 32 year old male was located by members. The injured male was transported to hospital where he was declared deceased.

Members from the Saskatoon Police Service, Major Crime Section and Forensic Identification Section in cooperation with the Coroners Service are actively investigating this incident.

Updates to this investigation will come from the Major Crime Section or Public Affairs later today.

Police are asking anyone that may have information regarding this incident call the Saskatoon Police Service at 306-975-8300 or call Crime Stoppers at 1-800-222- 8477.
(Occurrence Number: 19-38182)
ATTACHMENT: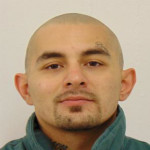 (Click to view full size)