A photo of Jordan Walker is attached for distribution.



December 3, 2019 10:31 AM




It has been four years since 21 year old, Jordan Charles Walker was last seen. Investigators in the Missing Person Unit say the case remains open and any new information or tips would be welcomed.

Missing person cases are not closed until the subject is located. There is no new information to provide to the public on this specific case.

If you have any information on the whereabouts of Jordan Charles Walker, please contact the Saskatoon Police Service at 306-975-8300 or call Crime Stoppers at 1-800-222-8477.
(Occurrence Number: 15-117066)
ATTACHMENT: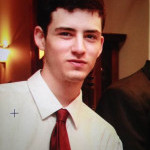 (Click to view full size)